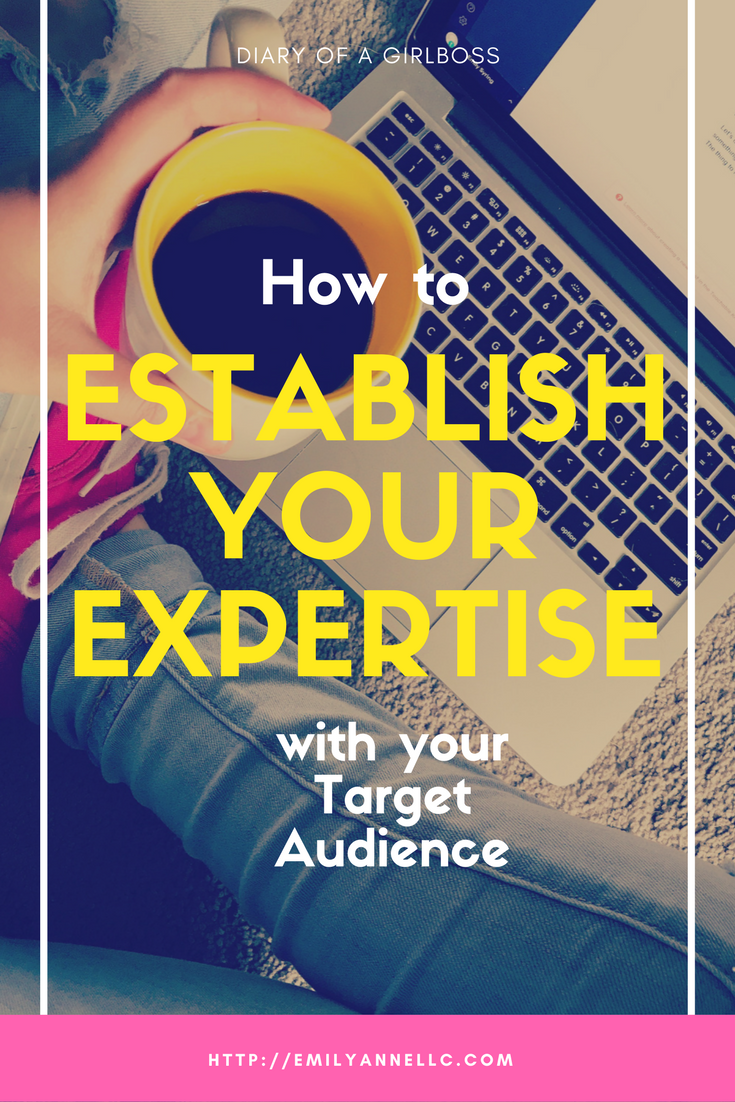 Understanding that you do have an expertise in something, in teaching others, is only half the battle but don't worry! I got you! I'm going to show you a few different ways you can go about showing your target audience that you know what the heck you're talking about.
And if you're still stuck on thinking you are not an expert, I urge you to check out my blog post, "you are an expert" for inspiration.
Alright, your target audience, I am referring to the people you know that will be served by the service or product that you offer. They get you, they like you, they trust you and they will be served by you.
I think sometimes we get so caught up in trying to be everywhere at once that we lost sight of the point of social media for business. It's to serve your target audience so if you're on Instagram and your target audience doesn't use Instagram as much then you're just wasting your time there.
Make sure you are on platforms that serve YOUR audience. Where do they hang out the most? What platform is the best to serve them on? This will also help alleviate some stress and you won't feel as though you have to be everywhere!
Okay, now that you know what your target audience is let's think about HOW we can establish our expertise. This is extremely important to do before you begin your business because let's face it, if you've never talked about fitness to your target audience and then all of a sudden start offering personal training, people probably won't buy from you because you haven't given them any reason that you know what you're talking about in that field.
Here are five ways you can establish your expertise:
1. Webinars! Webinars are a great way to not only build an email list but potential students can preview your teaching style and get you know you as an expert in that particular subject! After you webinar you can always offer your paid products as well!
2. Social media! Okay, we all love social media, I get it! But like I said, you don't have to be on every single social media platform. Pick the one that will best serve your target audience. Start offering information, things you've learned along the way, mistakes you've made and learned from. Show your audience in a fun and engaging way you know what you're talking about! Try to always send your audience back to your website, not to just another social media platform.
3. Blog posts! Blogging is a great way to show your target audience your expertise and can be used in pretty much any niche! Write meaningful pieces that inspire, educate or entertain. Stay away from fluff pieces or pieces that don't provide much value to your audience.
4. Search engines! Did you know Pinterest is a search engine and not social media? Yup, well it is and it's a fantastic way to share your blog posts and show off your expertise for free! I'm lumping Youtube in here as well because I don't know about you but I Youtube "how to's" daily!
Video is one of the fastest ways to build a relationship with your audience because they feel as though they really get to know you as a person. You can create your own "how to's" on Youtube, you can have topic talks, whatever you want that again, will serve your audience!
5. Forums! Online forums are another really great way to establish yourself as an expert! People are asking questions on the topic that you know how to teach and then you get to give them an answer! Not only do you provide an answer and establish your expertise but you also get some practice!
These are just a few of the different ways you can establish your expertise with your target audience and remember, stick to trying out one at a time so it's not too overwhelming! Always remember to never come across as spammy, scamming or pushy!
You got this! Don't over think it! Now go out there and show everyone just how awesome you are!