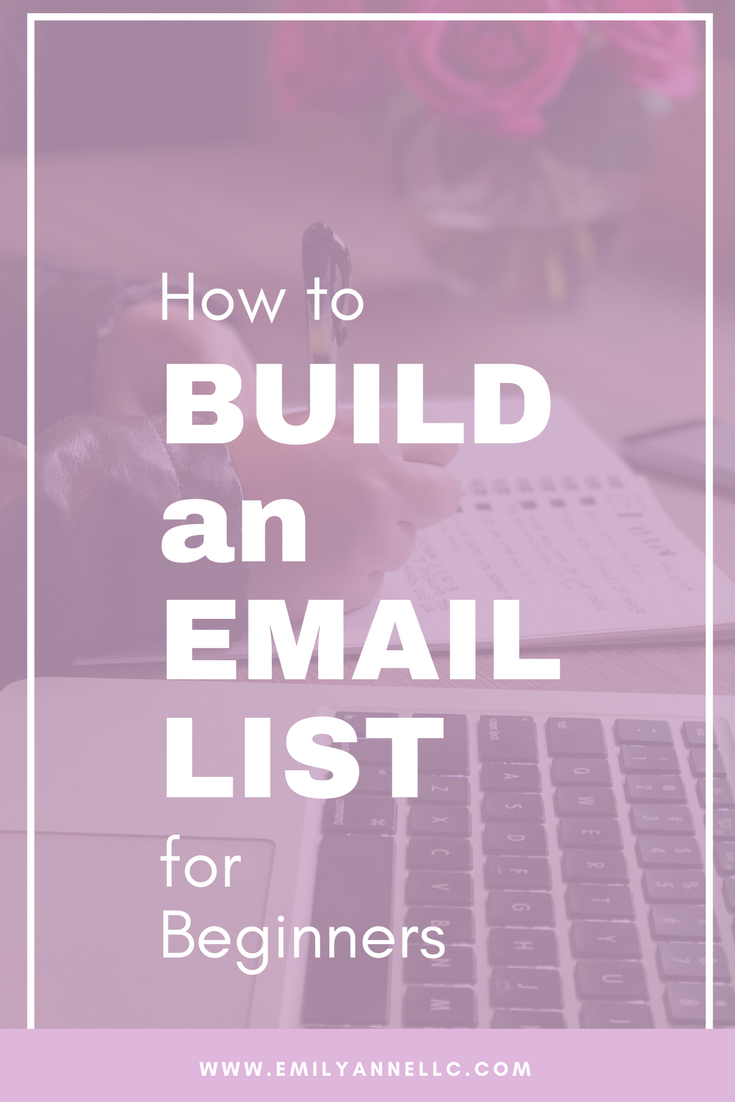 I'm sure you've herd it a thousand times, build your email list, how to build your email list from zero to 5,000 in 30 days and you hear it so often it begins to sound like white noise.

Look, I get it, I was there. I was like nah I'm good I have social media, what do I need an email list for. So, I didn't even try to attempt to build one until I had quickly run out of money and motivation. Lost motivation because my courses weren't selling...and no money because, well my courses weren't selling. Because I had no one to offer them to!

Needless to say, I didn't have a whole bunch of extra money laying around to build my email list with fancy email service providers or photoshop or anything like that. All I could afford was my paid email that came with my website name...because ya know, I had bills and a house to pay for like I'm sure you do too.
The fact of the matter is this, social media can be taken away from us at any time, the algorithms change almost daily making it difficult for people to see our posts and it just isn't as targeted as your email list.

The people that join your email list are your ride or die, they opted in and trusted you with their email. Social media is free, no one has to give you anything when they follow you so you may not get the targeted audience you desire.
Let's get to the good stuff, how to actually build an email list on a budget for beginners!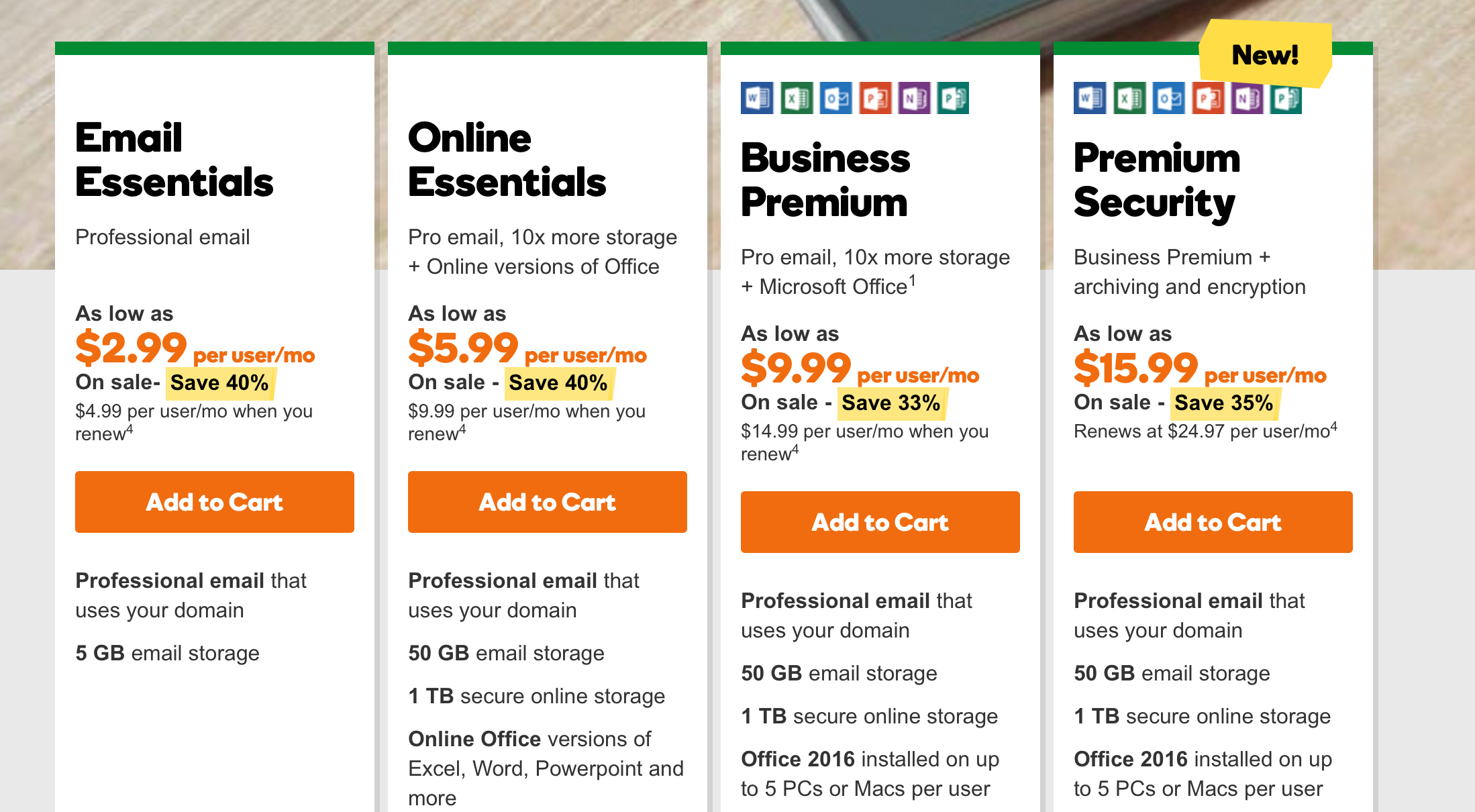 Step number one is, you guessed it, buying a professional email with Godaddy, Bluehost or any other email provider of your choosing! As you can see, you can set up an email for as little as 2.99 per month! The set up for either is only a few step process as well.
Professional emails are important for..well, looking professional! People are more likely to sign up for your offer if you have an email that doesn't have a yahoo, gmail or any other free email service attached to the end of it. And we're building a business, so it's important to look as professional as possible.

Not only that, you can automate your emails and much more with an email service that is not a yahoo email or gmail account.

This is going to be the most expensive part but don't worry because it's actually the only part you will have to spend money through out this whole thing! It's also worth investing money into things that will help build your business.

This leads us to step number two picking an email provider so that we can automate our emails and build a stronger relationship with our list on autopilot! I personally use mail chimp and love it! The best part about mail chimp? It's FREE!
They've recently updated it so you can automate your emails for free up to 2,000 subscribers which is perfect if you are just starting out.
You can even create sign up pages for your email list sign ups like shown below.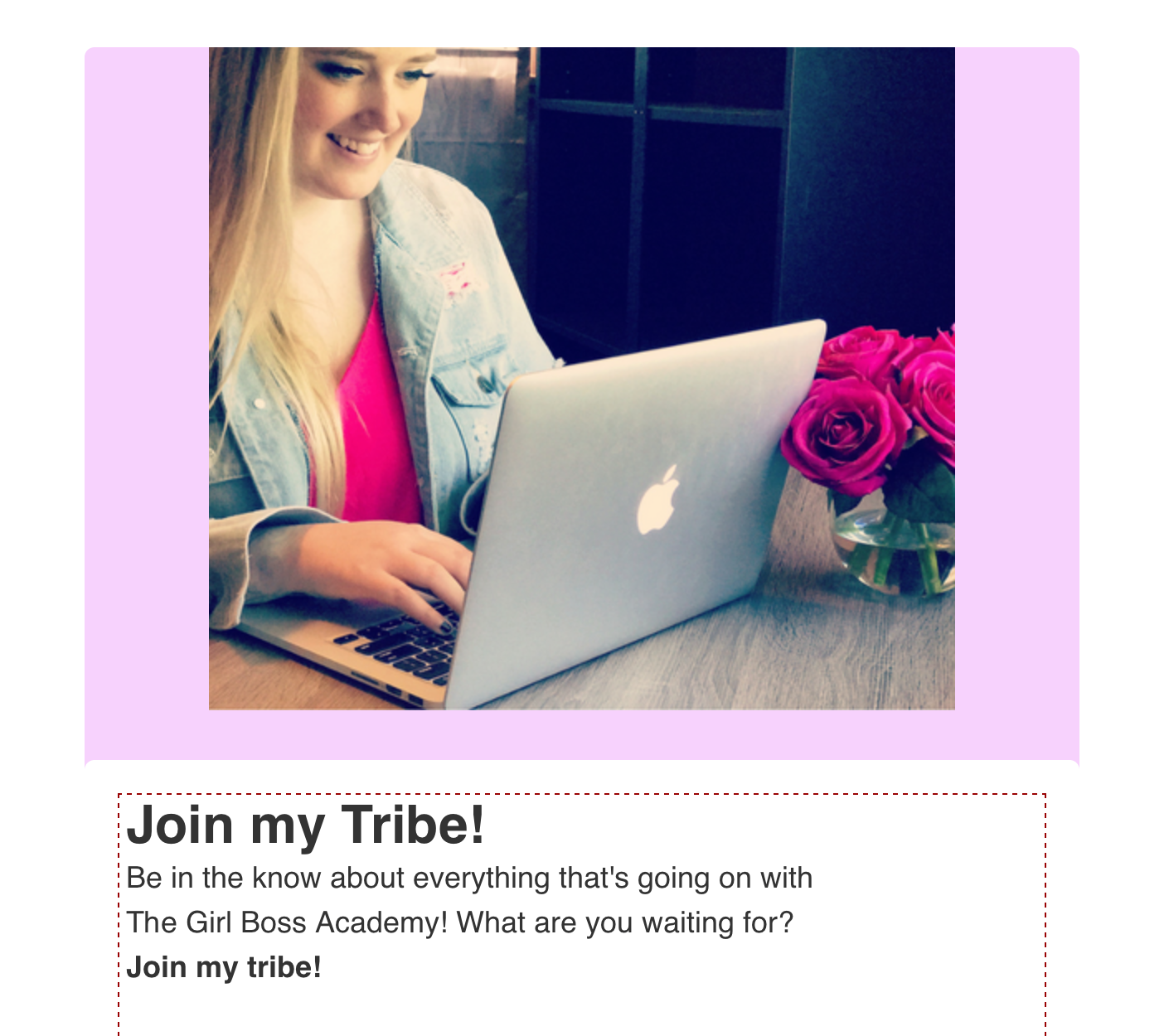 Once you sign up for mail chimp you can easily create automatic emails to send to your list on autopilot when someone signs up. Basically meaning, you can be on vacation and create a whole welcome series for new subscribers to make sure they are taken care of when they first sign up!
You can also create free pdfs, worksheets, calendars and guides to give away for free to get people excited to sign up to your list. You can create an automated email series with each freemium you make as well!
Your next step is going to be creating those freemium or free opt ins. This gives your audience an incentive to sign up to your list!
Theses opt ins can be whatever you want and of course it all depends on your niche and what your audience needs. Pdfs, worksheets, checklists, ebooks and calendars are all great options to generate excitement to join your list.
My favorite place to create my freemiums for free are on Canva.com!
---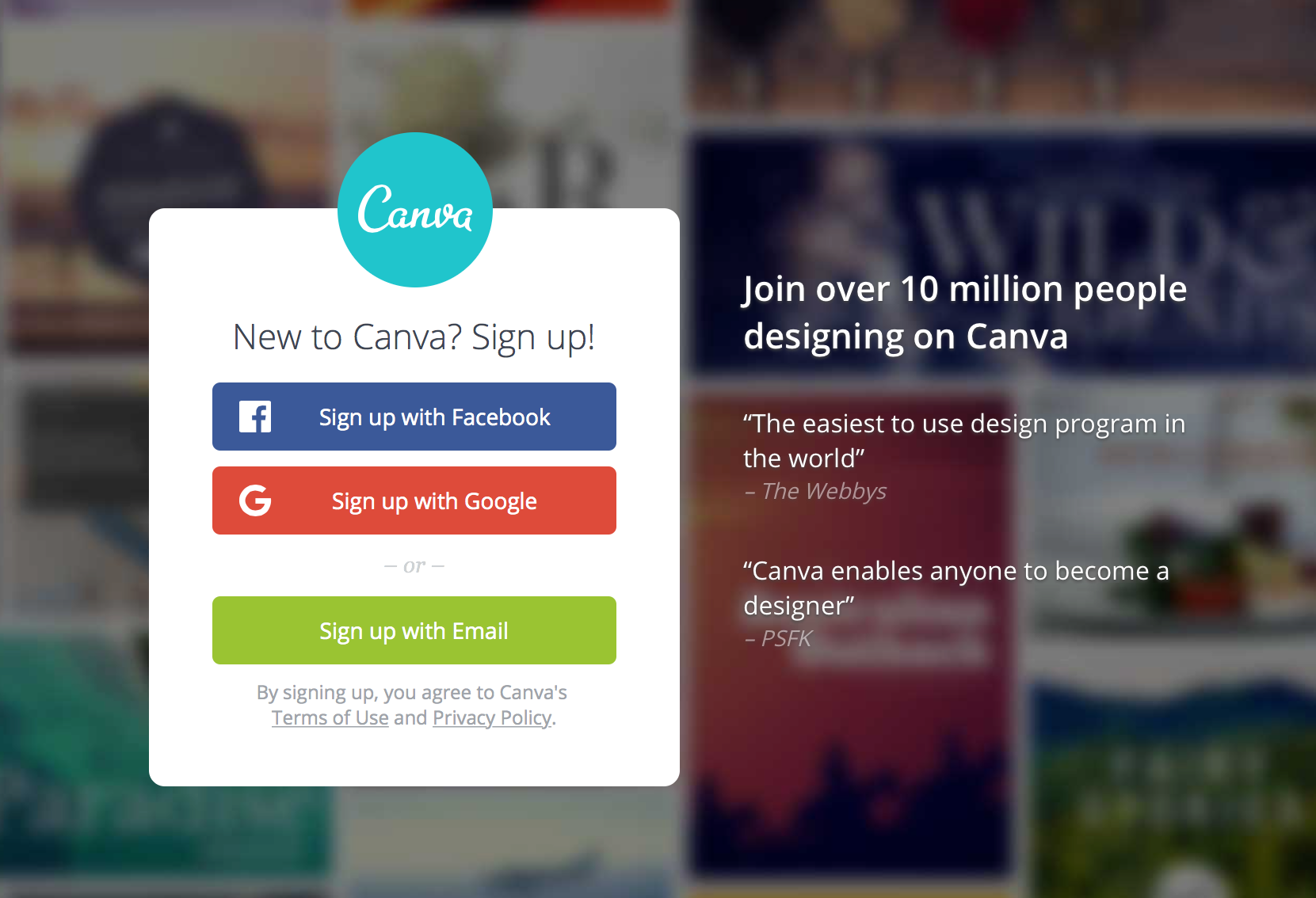 I love canva so much because well, it's free but it's so user friendly! Which is great for us non techy types! It's all drag and drop and they have a ton of templates you can choose from to create really beautiful opt ins.
Not only that, you can let your creative side come out and it's a blast to use! You even create fillable Pdfs using pdfescapes.com once you create a pdf or checklist in canva!
This is the step you're really looking for, you've got your email provider, you've set up your email automation and you've created your freemiums in canva all for a grand total of 2.99 a month! I know what you're thinking, but now I have to pay for Facebook ads or something.
Nope! Did you know you can use Pinterest to share your freemiums? Yes, Pinterest! It's not something I thought of either and because it's not a social media platform but a search engine instead, you can easily make your email opt ins SEO friendly!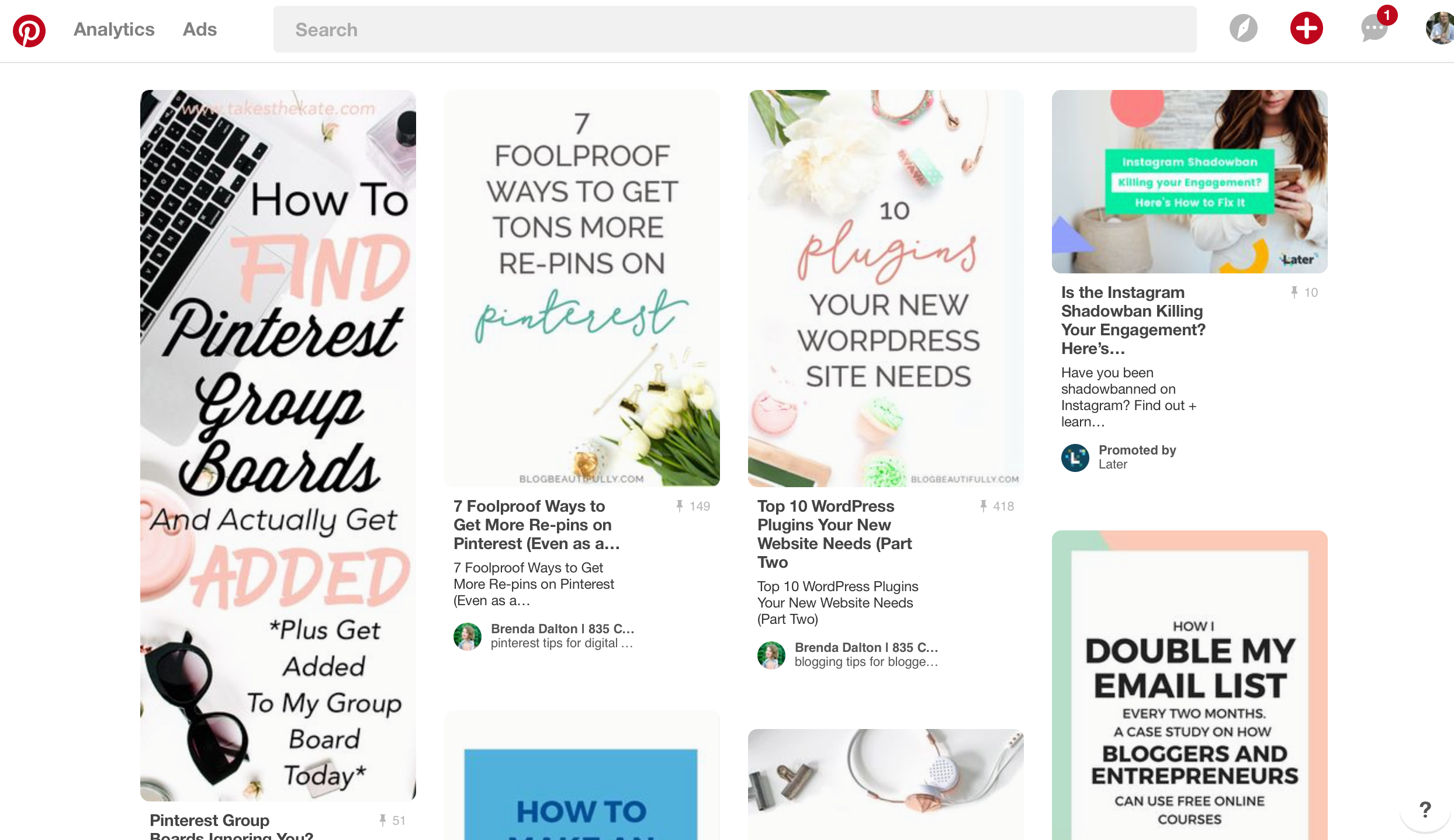 Making your opt ins SEO friendly helps them be picked up my search engines and makes it easier for people to find if they are looking for certain key words.
Pinterst isn't just for DIY, or lifestyle, it's great for business, how to's, fitness, photography and other niche you can think of! This is also a free way to promote your email opt ins!
Create a pin in canva (they have a template specifically for Pinterest pins), attach your lead page as the website and let people sign up!
There are a few rules with Pinterest that are different than other platforms. Follow the 80/20 rule. Meaning,re-pin 80-90% other peoples pins and pin 20% your own blog posts or email opt ins!
Another free way to promote your opt ins is to broadcast on your social media platforms! Even if you have a smaller following, if your opt ins are very niche and targeted you will still get some sign ups.
You can also create videos on Instastories and snapchat discussing your free opt in and how it could benefit your audience!
These are just a few of my personal tips that I've used to grow my email list from zero all while doing this on a budget! And the grand total to all of the tips was 2.99 a month!